TPHC welcomes all lovers of the Paint Horse breed.  The Tennessee Paint Horse Club was founded to promote and stimulate interest in the Paint Horse.   We encourage all disciplines of  riding including showing, trail riding, racing, etc.......  We also promote good Horsemanship through educating the public about the qualities of the Paint Horse and The American Paint Horse Association.   We hope that you will join us in our love for the American Paint Horse--Please sign our guest book and enjoy your visit!!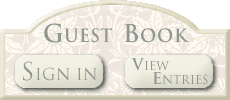 Our Youth Club has set up a Gofundme account!  If you would like to donate to our youth please click below. There is more information on the page about what our youth members do within the club and community.  Thank you!  

Election time is near!!

If you are a resident of Tennessee and you are interested in running for

a position as an officer or Director 

or known someone who is, please 

contact one of the members of our

nominating committee.

Linda Kreig

Sherry Minor

Penny Sadler

Drawing for the breeding to Don't Zip Me Up standing at Cooper Quarter Horses to be drawn at the October 24 show.  If you haven't gotten your chance yet contact Sherri Green at sgreen@serviceelectricco.com.